It's Always the Husband by Michele Campbell Book Review
It's Always the Husband by Michele Campbell Book Review
The lowdown from Goodreads
Published June 13, 2017
Kate, Aubrey, and Jenny. They first met as college roommates and soon became inseparable, even though they are as different as three women can be. Twenty years later, one of them is standing at the edge of a bridge . . and someone else is urging her to jump.
How did things come to this?
As the novel cuts back and forth between their college years and their adult years, you see the exact reasons why these women love and hate each other—but can feelings that strong lead to murder? Or will everyone assume, as is often the case, that it's always the husband?
It's Always the Husband by Michele Campbell Book Review
I'm a true crime murder mystery, 48 Hours nut & I know if a woman winds up dead, the investigators look at the husband first. So, Michele Campbell's, It's Always the Husband intrigued me with the title alone.
The start of the book started off pretty strong. We meet the three friends at the prestigious Carlisle college & we start to learn about each of them. I particularly liked Jenny because she was so strong & determined. As we learn more about each girl, we see how deeply flawed each of them are & as a reader, I became less convinced their friendship would remain strong as the story progressed. If they weren't roommates, would have they ever become friends? Likely, the answer is no.
Then the story took a turn & I wasn't ready for it. I was ready for a thriller jumping back and forth between the past & present & instead of filling in the RIGHT NOW (which is what I was dying to hear about). Michele gave us more history on these characters. There was so much history that I almost quit reading because I wasn't sure the story would pick back up where we left off, which is someone is being coaxed to jump off a bridge. Thankfully,  I was patient, as I urge you to be & the story came together incredibly well. I didn't see the ending coming & it left me wanting to talk about it with a fellow reader, which is always a plus for me.
THE VERDICT
I was Into This book. The story was more of a slow burn, which I know a lot of other readers enjoy.
Thank you, Michele Campbell, St. Martin's Press & NetGalley for providing our copy in exchange for an honest & fair review
. 
Really Into This a participant in the Amazon Services LLC Associates Program, an affiliate advertising program designed to provide a means for us to earn fees by linking to Amazon.com and affiliated sites.
About the Author: Michele Campbell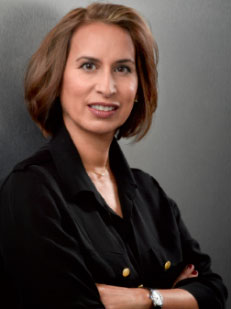 Michele Campbell is a graduate of Harvard College and Stanford Law School and a former federal prosecutor in New York City who specialized in international narcotics and gang cases.  A while back, she said goodbye to her big-city legal career and moved with her husband and two children to an idyllic New England college town a lot like Belle River in IT'S ALWAYS THE HUSBAND.  Since then, she has spent her time teaching criminal and constitutional law and writing novels.  She has had many close female friends, a few frenemies, and only one husband, who – to the best of her knowledge – has never tried to kill her.
Michele currently lives in New Hampshire.