Author Interview: Alicia Thompson
Author Interview: Alicia Thompson – I absolutely loved  Love in the Time of Serial Killers by Alicia Thompson. It combines two of my favorite things – a love story & a fascination with true crime. I'm so pumped Alicia joined me for an author interview to discuss her newest novel. This post may contain links to purchase books & you can read our affiliate disclosure here.
About Alicia Thompson: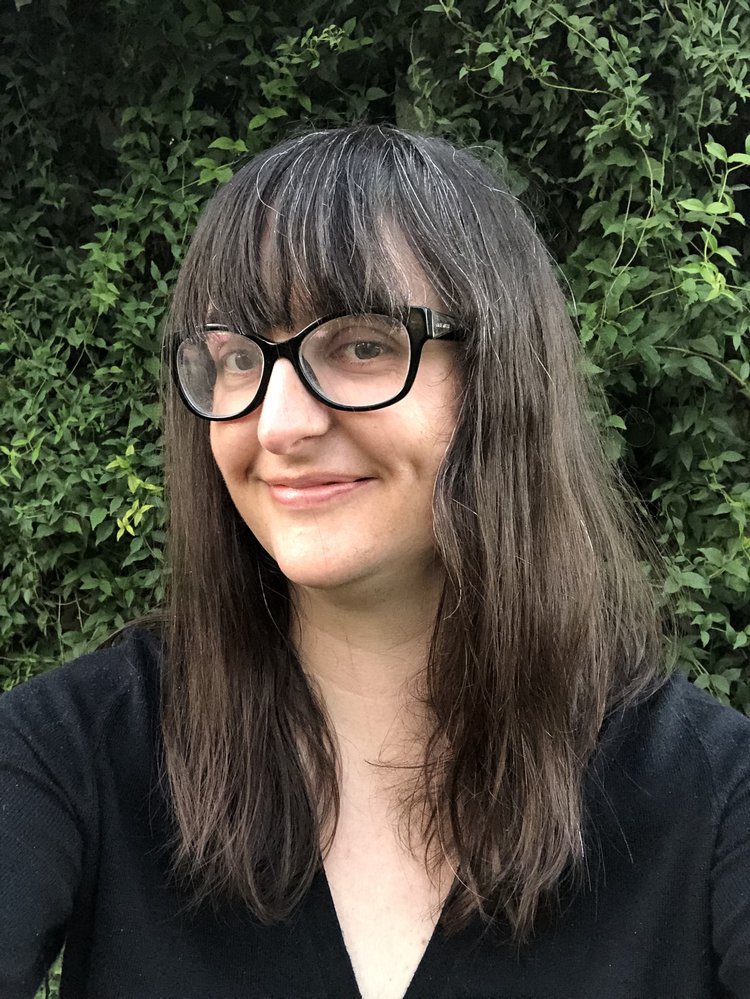 Alicia Thompson is a writer, reader, and Paramore superfan. As a teen, she appeared in an episode of 48 Hours in the audience of a local murder trial, where she broke the fourth wall by looking directly into the camera. She currently lives in Florida with her husband and two children.
Annotations:
Also currently under consideration for other superfan distinctions, including but not limited to: Juliet, Naked (the movie), Phoebe Bridgers, Crash Bandicoot, Welcome Home, Roxy Carmichael, Tegan and Sara, the audiobook for Sophie Kinsella's I've Got Your Number, and taking really long naps

Does this sound creepy? You should've seen my face. It was really creepy.

Yes, I've seen an alligator in a neighborhood retention pond.
Synopsis for Love in the Time of Serial Killers by Alicia Thompson
Turns out that reading nothing but true crime isn't exactly conducive to modern dating—and one woman is going to have to learn how to give love a chance when she's used to suspecting the worst.
PhD candidate Phoebe Walsh has always been obsessed with true crime. She's even analyzing the genre in her dissertation—if she can manage to finish writing it. It's hard to find the time while she spends the summer in Florida, cleaning out her childhood home, dealing with her obnoxiously good-natured younger brother, and grappling with the complicated feelings of mourning a father she hadn't had a relationship with for years.
It doesn't help that she's low-key convinced that her new neighbor, Sam Dennings, is a serial killer (he may dress business casual by day, but at night he's clearly up to something). It's not long before Phoebe realizes that Sam might be something much scarier—a genuinely nice guy who can pierce her armor to reach her vulnerable heart.
Buy Your Copy of Love in the Time of Serial Killers by Alicia Thompson
Author Interview: Alicia Thompson
Alicia, I'm so excited to talk to you today about Love in the Time of Serial Killers. Thank you for joining me for this Q & A!
Thank you for having me! 
I'm a true crime aficionado. I'm not on Phoebe's level, but I could talk about true crime all day. Can you tell me a little about the inspiration behind Love in the Time of Serial Killers?
Just to be clear, *I'm* not on Phoebe's level lol. But I did read a lot of true crime, especially in my teenage years. And I'm fascinated by why that is – what draws us to the genre, especially women, and especially young women. I started thinking about stuff like, how are you supposed to join a dating app and try to meet someone when there are literally all these podcasts and documentaries and Reddit threads about "the [insert dating app] killer." Phoebe is essentially the distillation of that – she spends so much time thinking about the worst possible case scenario that she's not always open to the best one when it comes along. 
For me, this book touches on grief and loneliness, which happen to be two of my favorite topics in love stories. Can you tell readers what tropes and/or themes to expect from Love in the Time of Serial Killers?
I also love themes of grief and loneliness in a love story. I want my heart to ache a bit, you know? A big theme in the book is just opening yourself up to other people, allowing yourself to be vulnerable, accepting that you need love and affection. 
Want to stay up to date with our book reviews?  Let's be friends on Goodreads!
Phoebe contends with the loss of her dad while also getting a second chance with her childhood friend. I love how we get to see all sides of Phoebe. Can you tell me some of your favorite characteristics of Phoebe?
She cares so much about people, even if she doesn't always know how to show it or express it, even if she denies that she does. She's like the most burnt marshmallow on the outside and the squishiest on the inside. 
Sam is a male love interest who isn't afraid of commitment. Can you tell me some of your favorite things about Sam?
Sam is so open-minded and open-hearted. He sees how weird Phoebe is and he loves that about her. 
I absolutely love the role the library plays in this book and you nailed the humid and sweltering heat of Florida. Do you have any favorite scenes in Love in the Time of Serial Killers?
My local library's curbside pick-up was keeping me afloat in those early months of the pandemic, for real – so of course this book ended up being a huge love letter to libraries. One of my favorite scenes is the party at Sam's house – for several reasons, but one of them being that it contains one of my favorite jokes in the whole book. 
Author Interview: Alicia Thompson: Let's Chat About Writing
Do you have any favorite snacks, music or rituals for your writing?
When I was a kid, I found this really musty old shawl and got it into my head that it was going to be my "writing shawl" and I'd wear it whenever I was writing. But it was so hot and scratchy and it didn't feel great! Ever since then, I feel like I purposely try not to have any particular ritual or constraints around writing, only because I try to stay as flexible as possible to encourage the muse to visit me whenever (to mixed results). I do listen to music while I write – sometimes a specific playlist for a project, sometimes the same song over and over if I'm trying to get into a vibe. 
Do you have any advice for fellow writers?
Read a lot, write a lot, find your community. Find what you love about your story, what brings you joy, what perspective on the world you want to share with other people, and try to hold onto that as much as possible. Writing is more emotional/mental than anything else, so I'm always focused on how I can keep that spark alive for myself. For me, a lot of it is reading other works that inspire me, caring about my characters like they're real people, and finding writers who are on the same rollercoaster ride and understand what it's like. For that last part, I'm a big fan of lurking on social media for a while until I feel brave enough to slide into the DM's. 
What started your foray into reading and loving the romance genre?
I've read romance for as long as I can remember! My mom used to get the Harlequin Presents novels sent to her monthly in a subscription box, and I would read every single one. They were formulaic, but I loved the comfort of that formula, and I loved the true surprise and delight that came from one that was a little different or unexpected.
Reading Recs, ANTM & Fancasting
Love in the Time of Serial Killers is one of my new favorite books! What are some books on your TBR?
Aw, thank you. 😊 My TBR is so long (as I know you can relate to), but right now I have A Lady for a Duke by Alexis Hall, The Romance Recipe by Ruby Barrett, and The Accidental Pin-Up by Danielle Jackson next up on my list. I also got Tomorrow, Tomorrow, and Tomorrow by Gabrielle Zevin as my Book of the Month pick, so I'm excited to dive into that one. 
I always love talking about TV and movies. If you were to cast an adaptation for Love in the Time of Serial Killers, do you have anyone in mind for your characters?
This is tough for me, because I always feel like I'm way behind on current celebrities! But I will say that I was watching Penelope a lot while I drafted the book, and so I think you could make an adaptation with James McAvoy and Christina Ricci specifically from that movie and it would work really well. Now to have a time machine!
There is a quote in the book that Truman Capote in the same breath as America's Next Top Model. Bravo! As a long time fan of both, can you tell me any favorite contestants or scenes from ANTM?
*pushes all other questions to the side for this one* THANK YOU because all I want to do is talk about ANTM. I think I jumped onto the show in Cycle 6 (although of course I went back and watched all the previous ones, too), so that one is particularly formative for me. I loved Danielle and Joanie and there were so many quotes from that season I still use in my daily life. Jade saying, "I'm not here to be America's Next Top Best Friend," Nnenna saying, "I've never had a baby doll," Joanie saying, "And all I smell is bitch," it was just a classic season from start to finish. No notes. 
Who is the ideal reader for Love in the Time of Serial Killers?
The ideal reader enjoys stories about someone finding love while also on a journey of self-discovery. You don't necessarily have to be super knowledgeable about true crime, but it helps to have at least a slightly dark sense of humor. 
Thank you again for taking the time to speak with me! How can readers best connect with you?
I'm on Twitter and Instagram (@aliciabooks on both), and I write a newsletter every couple weeks about songs I'm listening to and general observations about writing, what I'm into, that sort of thing. You can find that at aliciabooks.substack.com. My website is aliciathompsonbooks.com.
Enjoyed this Author Interview with Alicia Thompson? Check out more Author Interviews here.