Author Interview: Elle Kennedy
Author Interview: Elle Kennedy – It's my pleasure to chat with Elle Kennedy today. Misfit by Elle Kennedy is such delicious fun! Today we chat about her writing style, newest series, and extensive backlist. This post may contain links to purchase books & you can read our affiliate disclosure here.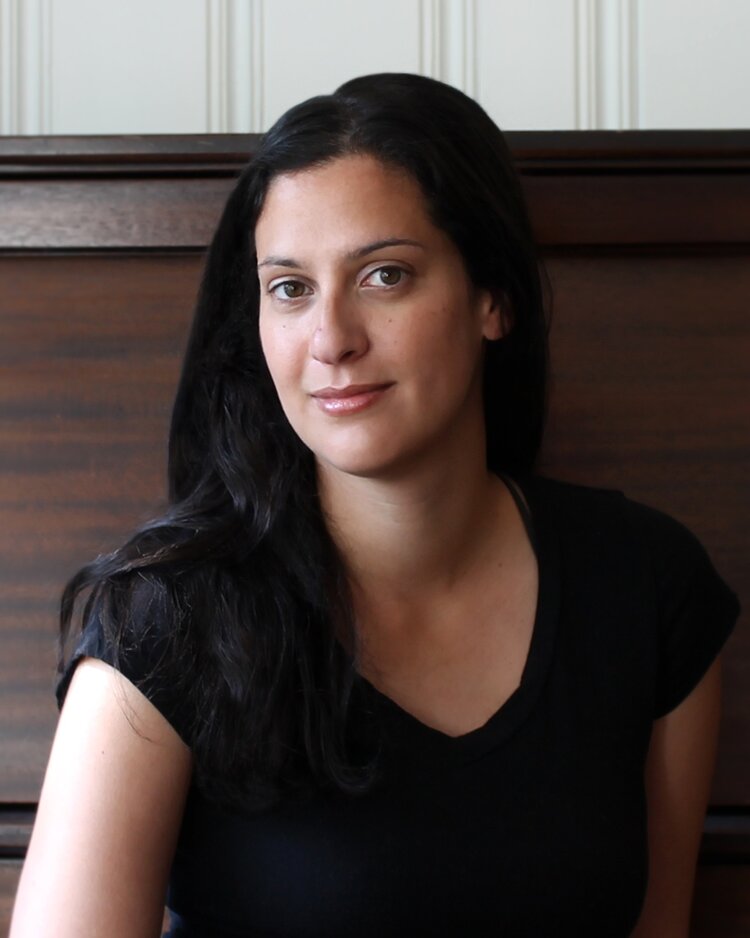 A New York Times, USA Today and Wall Street Journal bestselling author, Elle Kennedy grew up in the suburbs of Toronto, Ontario, and holds a B.A. in English from York University. From an early age, she knew she wanted to be a writer, and actively began pursuing that dream when she was a teenager.
Elle writes romantic suspense and erotic contemporary romance for various publishers. She loves strong heroines and sexy alpha heroes, and just enough heat and danger to keep things interesting!
Welcome to Sandover Prep, where the delinquents roam…and you can't trust a soul.
Finding out your mom is marrying some rich guy you've never met is enough to make any eighteen-year-old's head spin. And for RJ Shaw, it gets worse: he's being sent to Sandover Prep for senior year. If there's one place a misfit hacker like RJ doesn't belong, it's an ivy-covered all-boys boarding school for rich delinquents. There's no point trying to get along with anyone. That is, until he meets Sloane Tresscott in the woods on the outskirts of campus. Gorgeous and sharp-tongued, Sloane is pure temptation. Except Sloane is the one girl he's forbidden from touching.
The headmaster's daughter.
Good thing RJ doesn't believe in rules. Sure, Sloane insists she's swearing off boys this year, but he wants her bad, and he's going to win her over if it kills him—unless her ex-boyfriend, the ruling king of Sandover, kills him first. Luckily, RJ's unwittingly made some friends. His new stepbrother Fenn, a pretty boy with a self-destructive streak. Lawson, self-proclaimed agent of chaos. And Silas, the All-American good guy who can't actually be as nice as he seems.
If RJ wants to survive prep school and win Sloane's heart, he'll need to figure out a way to use all the secrets hidden in the walls of Sandover.
Author Interview: Elle Kennedy
Elle, I'm so excited to talk to you today about Misfit. Thank you for joining me for this Q & A! Can you tell me a little about the inspiration behind Misfit?
I've always loved the idea of boarding schools! When I was younger, I used to beg my parents to send me to one, but we couldn't afford it. I also love drama and angst in my television shows and movies, so I decided it would be really fun to combine boarding school + drama in a new series. 
Sloane has a tough persona. I immediately loved her. Can you tell me some of your favorite characteristics of Sloane?
She's a survivor, and tough as nails. Her goal is to always do the right thing (or at least her perception of right) and protect her family at all costs. I knew some readers would be turned off by the fact that she's so hard at times, but I think she softens a lot throughout the book, especially once she lowers her guard around RJ. 
RJ is such a great character. Can you tell me some of your favorite things about RJ?
I love RJ's total lack of interest in belonging. He doesn't really care what people think about him, and that's a quality I admire. But no man is an island, and I enjoyed writing RJ's journey. It was fun giving him the self-realization that if he actually gives people (and himself) a chance, he can have that family he never got a chance to have and break free of that loner mentality.
Do you have any favorite scenes in Misfit?
I loved the first interactions between Sloane and RJ and their playful banter. Also, the scenes where Fenn gets RJ to come out of his shell. Oh, and any scene with Lawson was a total blast to write. That boy is chaos walking.
The banter is Misfit is so good! Do you have any tips for writing witty and memorable dialogue?
Study the world around you! My friends and I are always bantering and joking around, and sometimes I'll take a real conversation that made us all crack up and write it word for word into a scene. If you can picture characters having these conversations in real life, you've done it right.
Love to read?  Let's be friends on Goodreads!
Misfit is such an addictive read. What are some books on your TBR?
My current TBR pile is all thrillers LOL I just picked up my first Agatha Christie book (The Murder of Roger Ackroyd) and Holly Jackson's A Good Girl's Guide to Murder, so I'm excited to read both of those. Also, I just finished reading Blake Crouch's Recursion, which was amazing.
Author Interview: Elle Kennedy – Fancasting, Backlist & More
I always love talking about TV and movies. If you were to cast an adaptation for Misfit, do you have anyone in mind for your characters?
Oh gosh, I have no idea. To be honest, I don't know who all the hot young actors are these days LOL! All my fancasts would be way too old to play any of those parts.
Misfit is the first book in the Prep series. How many books do you have planned for this series? 
At the moment, three! The second book, Rogue, releases in February.
If readers new to your writing want to read more of your extensive backlist, where should they start with your other books? 
The Deal from the Off-Campus series is a great place to start, especially if they're hockey fans. The series focuses on four college roommates / teammates and it's full of bromance and banter. Otherwise, if you prefer coastal towns and opposites attracting, the Avalon Bay series is another good choice, and that starts with Good Girl Complex.
Thank you again for taking the time to speak with me! How can readers best connect with you?
When I'm not locked away in my writing cave, the best places to find me are Instagram @ElleKennedy33, or on Facebook @authorellekennedy
Enjoyed this Author Interview with Elle Kennedy? Check out more Author Interviews here.