One Christmas Eve by Shannon Stacey
One Christmas Eve by Shannon Stacey is a delightful & steamy novella. Since I read it on my Kindle. I had no idea it was a shorter read. As soon as I started the book, I was sucked in. A bookstore, small town, cute flirting & enemies to lovers during the holiday season? Can we get Netflix out to make a movie about this immediately?!?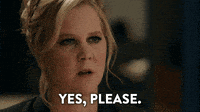 Steam & Heart
The steam is there, but it's not too much for those just looking for a love story. It gets there though. I live for the steam & let's just say, I'm pleased. Stacey writes romance very well. There's just enough flirtation to get you excited, then she brings the hot & heavy steam.
While it's a novella, it may seem the couple jumps into the relationship rather quickly. You know what? I AM HERE FOR THIS. Honestly, I'm sitting here thinking of a few longer romances I've read that would have been well suited for a novella. So, cuddle up with a mug of Hot Apple Cider Rum & get cozy!
While One Christmas Eve by Shannon Stacey is the second book in the Cedar Street series, I read it as a standalone. I love it so much I'll go back & read One Summer Weekend.
THE VERDICT
I am Really Into This book! One Christmas Eve by Shannon Stacey is so swoon-worthy. The romance is clever, cute, modern & sexy. I love it so much & I'll likely re-read it every Holiday season. Read An Alaskan Christmas if you're looking for steam. The Christmas Sisters is a great heartfelt read & A Wedding in December is very low on steam, but such a lovely story.
Let's connect over books! Check out all of our reviews on Goodreads. Also, I just started listening to romance reads on Audible Escape & I love it! You can try it for free!
The lowdown on One Christmas Eve by Shannon Stacey from Goodreads
Really Into This a participant in the Amazon Services LLC Associates Program, an affiliate advertising program designed to provide a means for us to earn fees by linking to Amazon.com and affiliated sites.