Carey Douglas has worked for home remodeling and design gurus Melissa and Rusty Tripp for nearly a decade. A country girl at heart, Carey started in their first store at sixteen, and—more than anyone would suspect—has helped them build an empire. With a new show and a book about to launch, the Tripps are on the verge of superstardom. There's only one problem: America's favorite couple can't stand each other. James McCann, MIT graduate and…
The Honey Don't List by Christina Lauren Book Review
As much as it pains me to write this review, The Honey Don't List is not my favorite Christina Lauren. The premise is super cute, lots of Joanna & Chip Gaines vibes. I love tabloid drama & I thought oooh, what a great opportunity to poke some fun at the shiplap gods and throw in a steamy love story.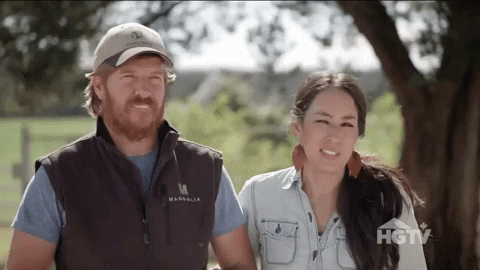 What May Work For You
Here is what may work for you. The Honey Don't List is lighter on romance.  There's a bit of open door romance, but it's light. Overall, the characters are kooky & goofy. I'm looking at you Rusty & Melissa! Yet, if you enjoy shared space/close proximity (tour bus for a book tour) it's a quick read.
Here's what didn't work for me. I didn't buy the enemies to lovers romance. I had a hard time rooting for either character. Rusty & Melissa were a hot mess a bit too over the top for me. I've come to really appreciate & expect authentic & believable characters. This cast just didn't do it for me.
THE VERDICT
The Honey Don't List just didn't work that well for me. The truth remains, I will read anything by Christina Lauren! They are a fabulous duo & their books usually have me laughing and entertained throughout. Hazel & Josh is still one of my favorite romances & I really loved My Favorite Half-Night Stand.
I wasn't a big fan of The Unhoneymooners. So, maybe if you like that one, The Honey Don't List will be right up your alley.
Let's connect with books!  We have all of our reviews on Goodreads!

Really Into This a participant in the Amazon Services LLC Associates Program, an affiliate advertising program designed to provide a means for us to earn fees by linking to Amazon.com and affiliated sites.
Christina Lauren is the combined pen name of long-time writing partners/besties Christina Hobbs and Lauren Billings. The #1 international bestselling coauthor duo writes both Young Adult and Adult Fiction, and together has produced fourteen New York Times bestselling novels. They are published in over 30 languages, have received starred reviews from Kirkus Reviews, Library Journal and Publishers Weekly, won both the Seal of Excellence and Book of the Year from RT Magazine, named Amazon and Audible Romance of the Year, a Lambda Literary Award finalist and been nominated for several Goodreads Choice Awards.