The Mindy Project Series Finale
The Mindy Project Series Finale
It's here.  The end of Mindy Lahiri is here.  Tomorrow Hulu will release The Mindy Project Series Finale and I am not ready to say goodbye.  Below you can read my recap of the Season Five Finale – it wasn't long enough ago!!  The sixth and final season hasn't felt rushed like I thought it would, with a few exceptions.
Mindy divorced Ben, which was not surprising after seeing the immediate worry on her face on the Season 5 Finale.  Morgan and Tamara are having the fairy tale, rom-com ending – but in The Mindy Project kind of way where Tamara impregnates herself with Morgan's sperm accidentally and then doesn't want to tell him and ultimately decides to marry him.  Jeremy and Anna are doing well and throw the best party of the season – a Meryl Streep costume party.  The character that feels rushed to me is Jody – he is giving up his playboy ways, settling down with a woman, and going away for three years to help people.  Ok.  The plot twist here is that he is going to pull his equity out of Later Baby.  What will Mindy do?
The biggest question mark is Mindy.  How will things end up for the single mother Manhattan doctor?  Danny has come back into the picture because his mother has cancer and Mindy has been helping.  Did anyone else's stomach flutter when he told Mindy she had a good effect on her???  Mindy Kaling has said that Mindy's story won't wrap up as pretty as everyone wants it to, but maybe she will give in?
I am Really Into Mindy Kaling and I have been watching The Mindy Project since the beginning.  The show has changed a lot over the past five seasons, especially as it moved to Hulu, but I feel like Season 5 has been really strong.  Hulu released the season (and possibly series!) finale today and I thought it was fantastic –  classic Mindy.  Spoilers below.
This last episode titled "A Decent Proposal" begins with a surprise proposal from Colette to Karen.  The Mindy Project has always been open to all different relationships, so this was not a surprising twist. Colette and Morgan have been a hilarious pair, so it was sad to see her and Karen ask Morgan to move out afterward.  Colette gets cold feet at her engagement party, which has an awesome Fried Green Tomatoes theme.  Though Colette doesn't go through with the wedding (I love when she asks her brother if anyone in the family disapproves of her gay relationship, hoping that will be her out) and breaks up with Karen, in my head Colette and Morgan will live happily ever after in their bunk beds and dozens of dogs.
We also see newcomer Anna finally put the nail in the coffin of her relationship with her older, cheating husband and finally open her heart to sweet Jeremy.  I think that Jeremy has done the biggest 180 of any cast member, starting off as somewhat of a Lothario, but now is a sweet, good natured, entirely bizarre Englishman trying to find love.  I think that he and Anna will have a beautiful relationship.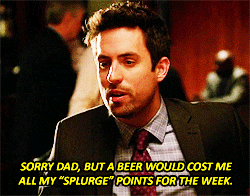 The relationship that is focused on is obviously Mindy and Ben.  The penultimate episode left the cliffhanger of the audience knowing that Ben had bought a ring, but an unknowing Mindy told him that she wasn't interested in marriage – a big departure from the past Mindy we know.  But Mindy, whether she wants to believe it or not, has matured and grown since the beginning of the show. Mindy has been engaged twice.  First there was Casey: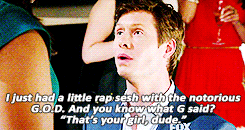 Then, of course, there was Danny.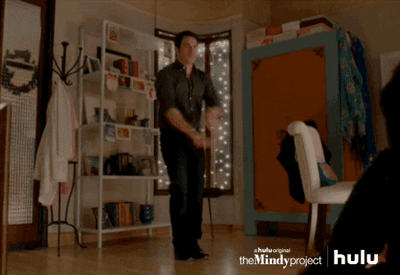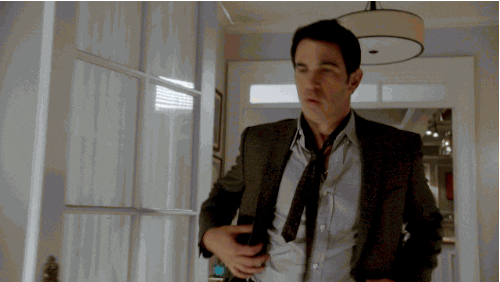 I am not sure I will ever get over Danny, but Mindy seems to have moved on, and for the right reasons (Also Chris Messina is a super busy dude – I cannot wait for the HBO adaptation of Sharp Objects).
Now we have Ben, who is great for Mindy.  He challenges her while still letting her be herself.  He also has a daughter than Mindy has a relationship with.  Throughout the episode, Mindy realizes that it is not about a wedding, but a marriage and family, so she, baby Leo in a tux, and Ben's daughter Lindsay propose to him and you see the new family form.  Just when you think this may be Mindy's happy ending, the look on her face while riding the subway car suggests something different is on her mind…
Can this be the end of Mindy???  I know she has a lot going on and the renewal hasn't been announced yet, but I don't think this queen of romantic comedies can leave loose ends like this!  Here's hoping for one more season to send Mindy Lahiri off right.
If this is the end, we will certainly miss you Dr. Lahiri.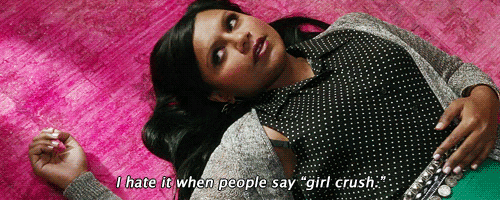 A few of my favorite quotes from the episode.  The Mindy Project has some of the best one-liners in the business.  I was also pleased to hear the full intro instead of the shortened one.
"We have the original bro code.  Ever heard of the Magna Carta?" – Jeremy
"It's so weird that your'e a girlfriend when you are so old." – Lindsay trying to convince Mindy to marry her dad.
Mindy sneaks up behind Ben to surprise him with a proposal and says "Excuse me sir have you heard the good news?" to which he responds  "I'm sorry, I'm Jewish…."