Love in the Time of Serial Killers by Alicia Thompson
Love in the Time of Serial Killers by Alicia Thompson is a wickedly fun romance! It's one of my new favorites. Thank you, Berkley, for my gifted review copy of Love in the Time of Serial Killers by Alicia Thompson. This post may contain links to purchase books & you can read our affiliate disclosure here. 
Synopsis for Love in the Time of Serial Killers by Alicia Thompson
Turns out that reading nothing but true crime isn't exactly conducive to modern dating—and one woman is going to have to learn how to give love a chance when she's used to suspecting the worst.
PhD candidate Phoebe Walsh has always been obsessed with true crime. She's even analyzing the genre in her dissertation—if she can manage to finish writing it. It's hard to find the time while she spends the summer in Florida, cleaning out her childhood home, dealing with her obnoxiously good-natured younger brother, and grappling with the complicated feelings of mourning a father she hadn't had a relationship with for years.
It doesn't help that she's low-key convinced that her new neighbor, Sam Dennings, is a serial killer (he may dress business casual by day, but at night he's clearly up to something). It's not long before Phoebe realizes that Sam might be something much scarier—a genuinely nice guy who can pierce her armor to reach her vulnerable heart.
Book Review: Love in the Time of Serial Killers by Alicia Thompson
A romance with serial killers in the title. The female main character is knowledgeable about true crime and the male main character is the sweetest type of cinnamon roll? GIVE IT TO ME.
Love in the Time of Serial Killers by Alicia Thompson has it all. A love story with a grief element. A novel that tackles loneliness – not just the romantic variety, but with family and friends too. Add in the loss and possible reconnection with a strong female friendship. Oh, and how could I forget? A wealth of pop culture and true crime anecdotes sprinkled throughout the pages. Cue Julie Andrews because 'these are a few of my favorite things.'
Let's chat about Phoebe. She's smart, discerning, tough, determined, and suspicious. Especially when her next-door neighbor Sam offers to help her late one night. NOPE. Never accept help from someone. My momma taught me that when I started driving to the mall by myself. "Remember, Sarah, that's how Ted Bundy got some of his victims with his fake cast." Buffalo Bill anyone? I need help loading this into the van. NOPE.
Phoebe and I are the SAME. Her mind works like mine does with endless connections to true crime cases. We do this to protect and guard ourselves.
But Sam. Well, he catches her off guard. He's just too sweet. So good. Kind. There's something about him. You feel it in Alicia's writing and you'll fall in love with him just like I did. Their love story is tender, and sweet, it feels "real" like ordinary people falling in love when they weren't ready or looking.
There's also mention of America's Next Top Model, a fireworks show, trips to the library, and more. Readers get to know Phoebe deeply. We meet her childhood best friend and understand Phoebe better because of who she was then and who she is now. Her little brother is a wonderful side character.
The Verdict
I am Really Into This book! I laughed, swooned, and cackled and want to read it again and again. So damn good!!
Check out some of our favorite true crime podcasts if you fancy true crime.
Let's connect with books!  I have all of my reviews on Goodreads!
About Alicia Thompson: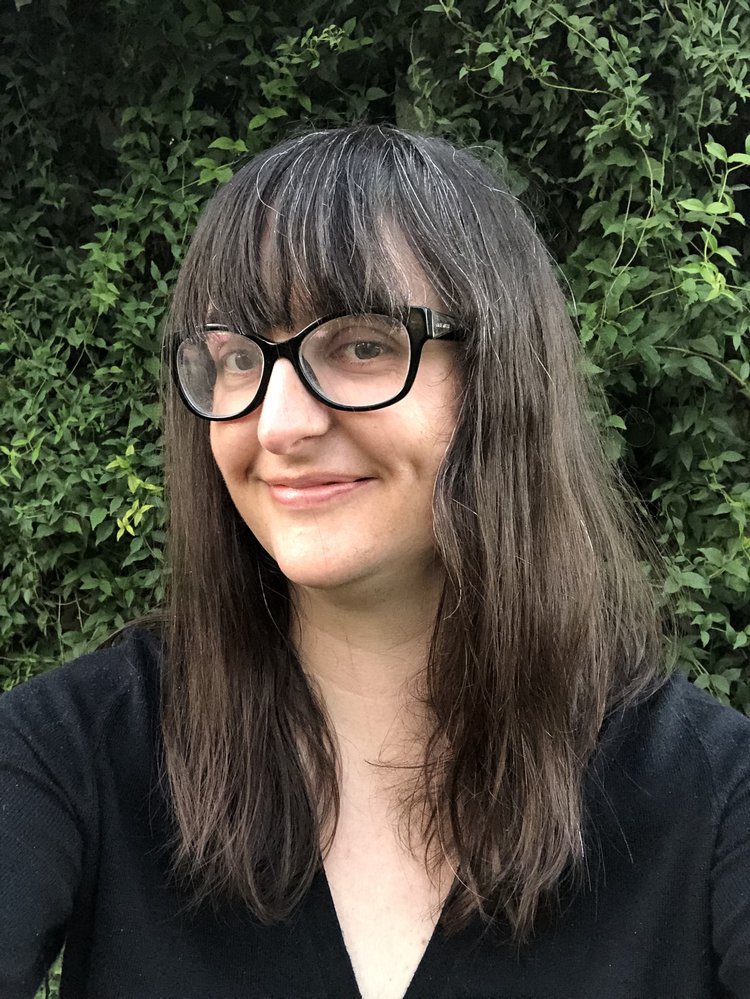 Alicia Thompson is a writer, reader, and Paramore superfan. As a teen, she appeared in an episode of 48 Hours in the audience of a local murder trial, where she broke the fourth wall by looking directly into the camera. She currently lives in Florida with her husband and two children.
Annotations:
Also currently under consideration for other superfan distinctions, including but not limited to: Juliet, Naked (the movie), Phoebe Bridgers, Crash Bandicoot, Welcome Home, Roxy Carmichael, Tegan and Sara, the audiobook for Sophie Kinsella's I've Got Your Number, and taking really long naps

Does this sound creepy? You should've seen my face. It was really creepy.

Yes, I've seen an alligator in a neighborhood retention pond.