Feels Like Falling by Kristy Woodson Harvey
From "the next major voice in Southern fiction" (Elin Hilderbrand) and the bestselling author of the Peachtree Bluff series comes an evocative tale of friendship between two vastly different women who bond under the most unexpected circumstances. Diana Harrington's mother used to tell her that anyone with a name like hers would grow up to be a princess. As Diana wheels out of her now ex-boyfriend's driveway after he gambled away her savings, she begins…
Feels Like Falling by Kristy Woodson Harvey
Wow! Can all books be like this?
Second chance romances, unlikely friendships, realistic & strong female characters make this such an enjoyable read. Kristy is able to write these stories with beautiful settings & some drama & secrets that keep me turning the pages. I loved Slightly South of Simple so much. Actually, I need to finish that trilogy immediately.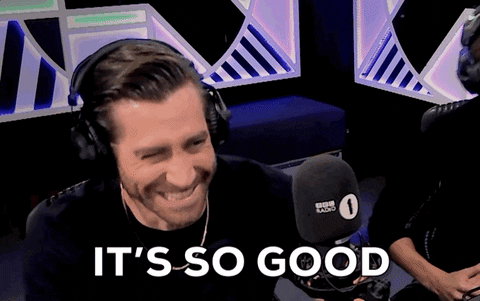 Both of the heroines are down on their luck. Diana & Gray are so different, yet they connect instantly. I love how refreshing & real Diana is with her real-life issues. She reminded me a bit of Drue in Mary Kay Andrew's Sunset Beach. I love hearty & authentic characters I can root for.
Gray is wonderful too. Yes, she's living a more privileged life than Diana, but she worked damn hard to get here. Yet, here she is about to turn 40 & her life is turned upside down.
THE VERDICT
I am Really Into This book! Kristy is just a queen. Her stories are refreshing, honest, lovable & bring a smile to your face. Feels Like Falling by Kristy Woodson Harvey is one of my top books of 2020!
Let's connect over books! Check out all of our reviews on Goodreads.
Really Into This a participant in the Amazon Services LLC Associates Program, an affiliate advertising program designed to provide a means for us to earn fees by linking to Amazon.com and affiliated sites.
Kristy Woodson Harvey is the internationally bestselling author of DEAR CAROLINA, LIES AND OTHER ACTS OF LOVE, SLIGHTLY SOUTH OF SIMPLE, THE SECRET TO SOUTHERN CHARM and the forthcoming THE SOUTHERN SIDE OF PARADISE.
She blogs with her mom Beth Woodson on Design Chic about how creating a beautiful home can be the catalyst for creating a beautiful life. Design Chic is the inaugural member of the design blogger hall of fame, sponsored by Traditional Home, and winner of Amara's Best Luxury Blog, as chosen by Roberto Cavalli. She also loves connecting with readers on kristywoodsonharvey.com.