The DNA of You and Me by Andrea Rothman
"Sharp...sets a bittersweet love story within the cut-throat world of academic research, a great pairing [Rothman] explores with heart [and] smarts." – Publishers Weekly (starred review) Emily Apell arrives in Justin McKinnon's renowned research lab with the single-minded goal of making a breakthrough discovery. But a colleague in the lab, Aeden Doherty, has been working on a similar topic, and his findings threaten to compete with her research. To Emily's surprise, her rational mind is…
The DNA of You and Me by Andrea Rothman
Emily Apell is a rising star in genetic research. Upon arrival in Justin McKinnon's research lab, there is every expectation Emily will make a breakthrough discovery. But fellow researcher, Aeden Doherty, proves to be both competition and a distraction. Will they find love or scientific fame?
Lab Mates
The first day in her new lab doesn't go as expected. Rather than being welcomed with friendly faces and conversation, Emily is met with isolation and rudeness. Aeden and Allegra are frantically working to isolate a gene in mice that will help the world understand how we smell. But, Emily has been tasked with a similar project. Justin piles on additional pressure, challenging her to beat Aeden and Allegra to publication.
Despite Emily's inability to connect with other humans, she finds herself drawn to Aeden's standoffishness. When their relationship turns into furtive physical encounters, it takes them both by surprise when they grow to love one another. But, can their relationship withstand Emily's laser focus on research?
THE VERDICT
I am kinda into this book. As someone who loved science as a young adult, and even did an internship in genetics, I was really excited to read The DNA of You and Me. The idea of a successful, young, female scientist is appealing, as is a complicated love story. The problem is – none of the characters are likable. Emily is so cold, I can't empathize with her. Aeden is such a jerk for most of the book, that his change of heart seems disingenuous. That's my problem though – I know there are plenty of y'all who like stories of despicable people… I'm just not in that camp.
Rothman captures the competitive spirit of scientific research, and the lengths people will go to gain recognition for their achievements. Despite my lack of enthusiasm for the characters, Andrea Rothman displays skillful writing. The DNA of You and Me is her debut novel, and I'd definitely look to read her next book.
Let's connect over books! Let's be friends on Goodreads. You can check out more of Bianca's reviews here.
More Info About The DNA of You and Me by Andrea Rothman

Purchase Links for The DNA of You and Me by Andrea Rothman
About Andrea Rothman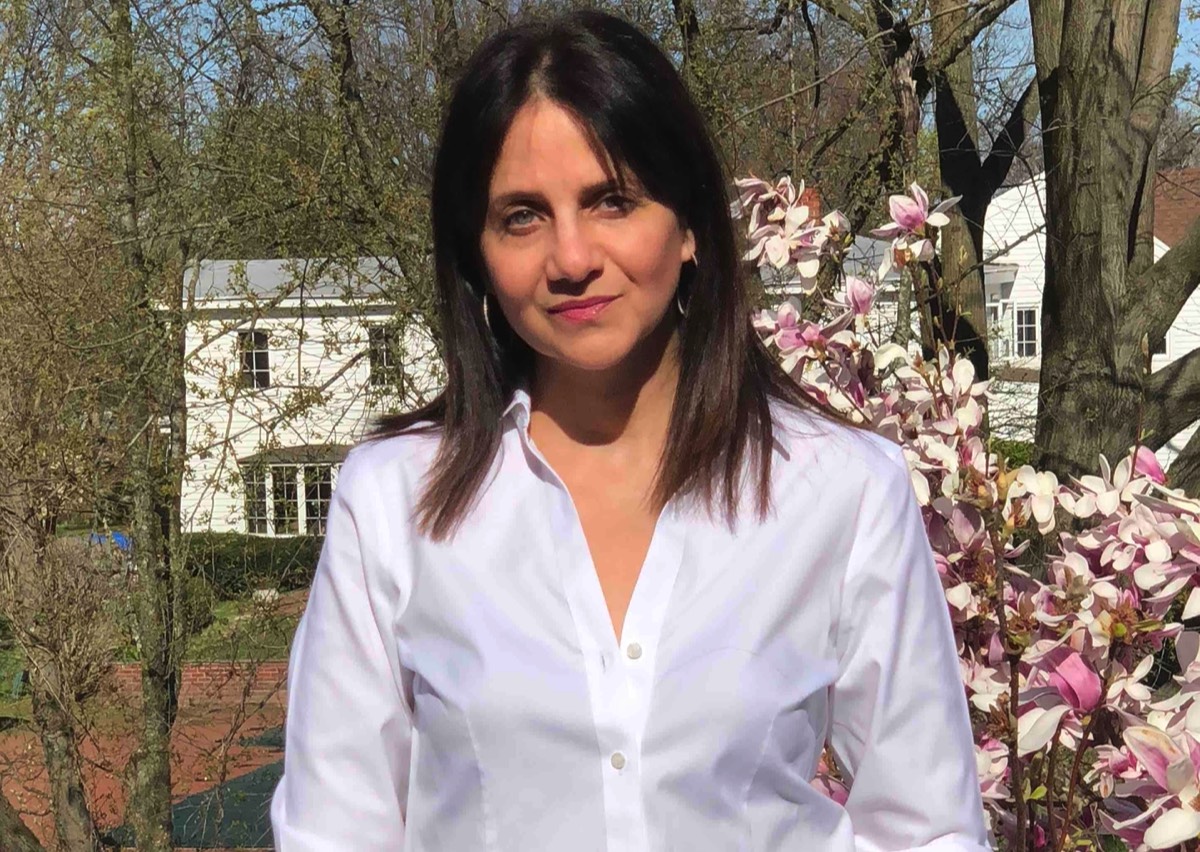 Andrea Rothman was born in Brooklyn and raised in Caracas, Venezuela. Before becoming a fiction writer, Rothman was a research scientist at the Rockefeller University in New York, where she was awarded two grants from the NIH to study the sense of smell. She holds an MFA in writing from Vermont College of Fine Arts and was as a reader and fiction editor for the VCFA journal of the arts Hunger Mountain. Her essays and short stories have appeared in print and online journals such as Literary Hub, Lablit, Cleaver Magazine, and Litro Magazine among others. Rothman lives with her husband and two children in Long Island, New York. She is at work on her second novel.